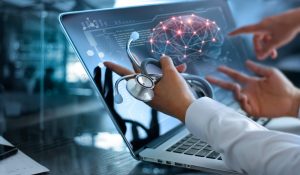 Catastrophic Injury Definition
Despite the pain you may feel after an accident has occurred, a catastrophic injury is categorized higher than other injuries. The reason is based on your ability to perform in the future. Some injuries only affect the tissue or bones and can recover within a specified amount of time. However, there are other injuries, which will reduce your ability to stand, sit, or walk for prolonged periods of time. In an effort to clarify, which injuries qualify as catastrophic, the American Medical Association has defined injuries based on the long term effects.
Injury Classification
Catastrophic injuries are those which affect the spine, brain, limbs, and organs. The severity of these types of injuries can range from:
• Limb amputation
• Organ failure
• Neurological damage
• Burns
Although every part of the body is important for living a normal life, these bodily functions play a critical role in the quality of which activities are performed.
Legal Assessment of Catastrophic Injuries
Catastrophic injuries can be acquired through a variety of incidents. Any accident can cause a catastrophic injury. However, it depends on the impact of the contributing factor. For example, a work-related injury can involve heavy equipment, or a vehicle accident can involve a semi truck. Although, these situations are not limited to these factors, a medical diagnosis can provide substantial evidence of how long an injury will affect your life, and the type of work you will be able to perform. Your progress from physical therapy will also determine if a full recovery is possible.
If you think that you or a loved one has sustained a catastrophic injury, an Orlando personal injury attorney can evaluate your claim to determine if it falls within this category. If your claim does qualify for this type of litigation, your Orlando catastrophic injury attorney will inform you about the potential outcome as it relates to the benefits you may be entitled to. If you want one of Orlando personal injury lawyers to seek compensation for your lost wages, medical care, and your pain and suffering, contact the Horst Law Firm today.